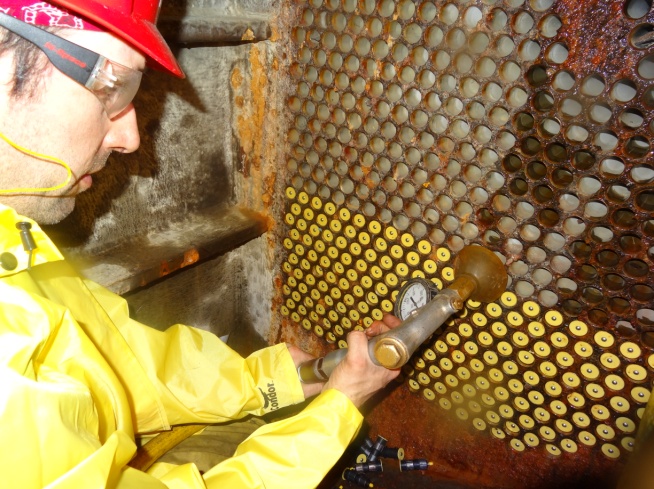 Projectile Tube Cleaning has over 35 years of experience in the condenser tube cleaning industry.  Our primary focus is our customers and we are able to accommodate a diverse range of situations and problems.  Whether you are experiencing hard mineral deposits, biological fouling, or mud and silt, we have the solution that will best address your problem.  Our crews are available 24 hours a day 7 days a week and are able to work in all types of scenarios such as half load or around the clock cleanings.
The quality of our tube cleaning services is unrivaled.  Our field supervisors and technicians are trained to put the customer's needs first and ultimately strive to provide the best quality service for each individual customer.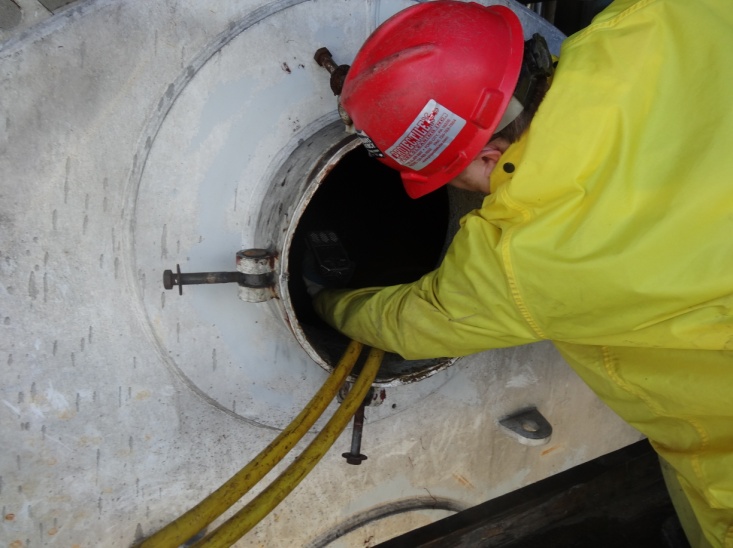 Projectile Tube Cleaning personnel are directly employed and trained internally.  Our employee training programs mainly focus on quality and safety.  Projectile employees are trained in confined space monitoring and rescue procedures, scaffolding use and erection, CPR, first aid, and OSHA 10 and 30 Hour Industrial Construction Safety.