About Us
Projectile Tube Cleaning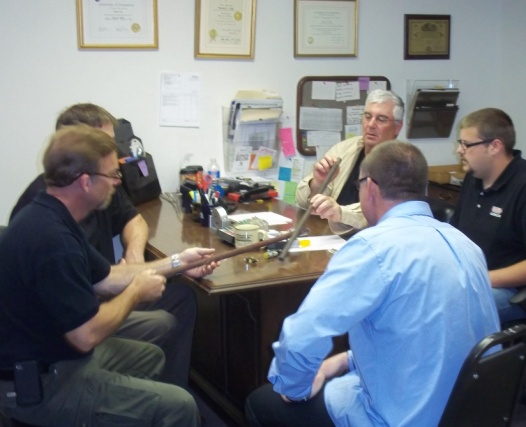 Projectile Tube Cleaning came into inception in 1991 with the goal of manufacturing a superior mechanical tube cleaner and accompanying this product with quality maintenance services. Since then our company has expanded both its product and service lines, but still has the same goals. These goals revolve around satisfying our customers and can be broken down into three interwoven categories: Quality, Safety, and Progress.
Quality
Projectile Tube Cleaning's primary focus, and our purpose as a company, is to meet our customers' needs.  A fundamental part of this includes providing products and services that are of the utmost quality.  We are constantly assessing the quality of our products and services and from these assessments we are able to make adjustments that ensure high levels of quality.  Any deviation from this level of quality will be swiftly addressed as we strive to continuously improve our products and services and thus satisfy our customers.
Safety
For Projectile Tube Cleaning safety is an extremely important part of delivering effective services.  Our personnel are rigorously trained to identify potential hazards and to adapt in order to create a safer work environment.  Our employees are instructed to put safety first and any deviation from this principle has serious consequences.  Ultimately this strong focus on safe work practices results in a better environment for our employees and a better quality service for our customers.
Progress
Projectile Tube Cleaning began with an innovative idea for how to make an existing product better.  This innovative spirit is a fundamental part of our company's culture.  One of our primary goals is to use this innovation in order to progress each individual customer and ultimately the entire industry to a higher level of quality and safety.  Projectile Tube Cleaning is always thinking of new processes and methods that will help our customers progress to their goals in a more efficient and effective manner.  We strive to instill a sense of innovation and progress in all of our employees.  We are constantly focusing on not just what works, but what would work better; not just what is acceptable now, but what will be acceptable in the future.
Tube Cleaning System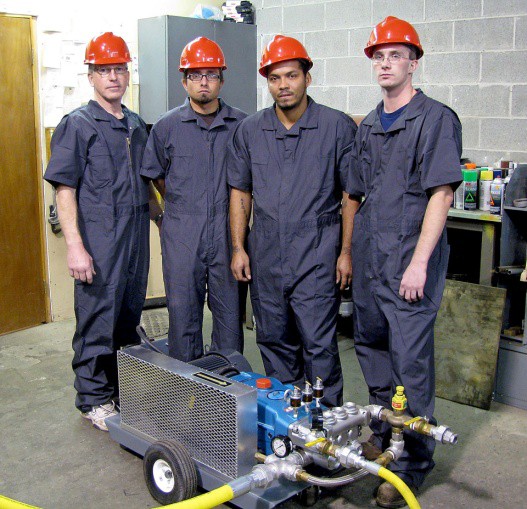 For our tube cleaning services Projectile Tube Cleaning utilizes a system known as mechanical tube cleaning.  This system involves using specially designed mechanical devices (tube projectiles) to remove deposits from the interior of various condenser and heat exchanger tubes.  There are other methods for removing deposits from condenser and heat exchanger tubes including high pressure/ultra-high pressure water jetting (hydro-blasting) and chemical cleaning.  Relative to these two methods, mechanical tube cleaning is superior due to that fact that mechanical tube cleaning is significantly faster.  On average our crews can clean approximately 6,000 tubes per 12 hour shift.  The speed associated with our process ultimately leads to cost savings for our customers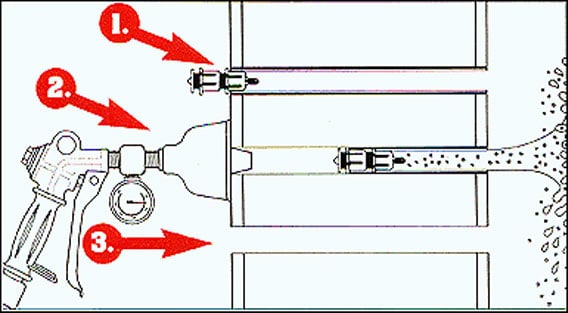 Insert projectile into the tube
Using Projectile's specialized water gun pull the trigger allowing water to flow.  The specialized pumping system increases available water pressure to approximately 350-450psi.  The water creates force behind the projectile and allows it to clean the tube traveling at approximately 15 feet per second.
The operator should hold the trigger until the gun's pressure gauge has dropped.  This drop signifies that the projectile has exited and the tube has been cleaned.